Apr 12, 2014
Upcoming Events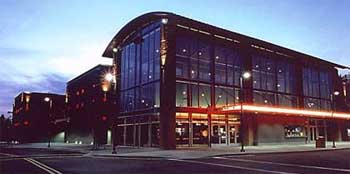 Yelm Cinemas at Prairie Park
Photo courtesy of Yelm Cinemas
At the request of JZ Knight, Yelm Cinemas manager Dominic Rivas obtained the ground breaking movie "Heaven is for Real" April 16 in Yelm.
OPEN TO THE PUBLIC AT YELM CINEMAS
Click here for showtimes and to view trailer.

© 2014 Sony Pictures Digital Productions Inc.
Bring your friends & family to Yelm Cinemas for "Heaven is for Real"
"Based on the #1 New York Times best-selling book of the same name, HEAVEN IS FOR REAL brings to the screen the true story of a small-town father who must find the courage and conviction to share his son's extraordinary, life-changing experience with the world."
Read more from Sony Pictures.