Sep 26, 2011
Yelm and Thurston County Issues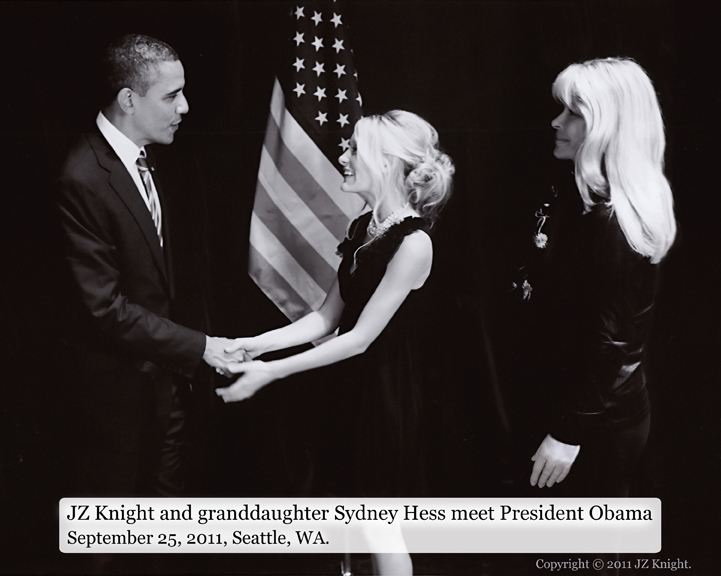 JZ Knight and granddaughter Sydney Hess attended President Obama's Paramount Theater function in Seattle.
KING 5 TV News (NBC) in Seattle reports:
"President Barack Obama spent about four hours in Seattle on Sunday [September 25, 2011] , raising money from a small group of wealthy donors in Medina before rallying a larger audience gathered at the Paramount Theater."
"He spoke for about a half an hour. Before leaving, he shook hands with supporters both inside and outside the theater."
"A Democratic Party official told KING5's Joe Fryer that 2,000 people total were in the Paramount to hear the president speak."
Read more
Knight has been a member of President Obama's Presidential Partners and the Obama Victory Fund of the Democratic National Committee since 2008.