Jan 19, 2015
JZ Knight News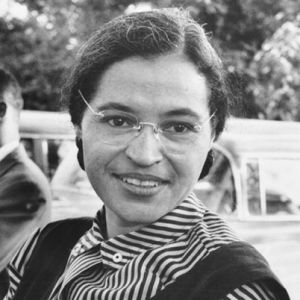 Rosa Parks
Photo courtesy: Biography.com
Martin Luther King, Jr. Day 2015 in America
Today marks the 29th anniversary of the establishment of a federal holiday that this nation pauses to remember the life and legacy of Martin Luther King, Jr. and those that have been oppressed.
Read more from Reuters.
Sixty years ago this year,
"Civil rights activist Rosa Parks refused to surrender her bus seat to a white passenger, spurring the Montgomery boycott and other efforts to end segregation [December 1955]," quoting Biography.com.
Read more
JZ Knight said this,
"I remember and honor Rosa Parks this day.
Her courage in the midst of adversity helped shape equal rights for all humans.
A hero of mine. "
– UPDATE: January 17, 2015
"'Selma': A Beautifully Shot Film Shows How Change Really Happens"
"Neither a great man history of Martin Luther King Jr., nor a tale of forgotten underdogs, Selma is about skilled activists building a movement," quoting Kate Aronoff, YES! Magazine.
Read more
– UPDATE: January 28, 2015
"Judge Clears 'Friendship Nine' of Civil Rights-Era Convictions"
"A judge exonerated the famed civil rights protesters 54 years after they were arrested for sitting at a whites-only lunch counter," quoting Mark Potter, NBC Nightly News with Brain Williams.
Click here for the video.
– UPDATE: February 2, 2015
"Rosa Parks' Collection Opening At Library of Congress"
"The Rosa Parks Collection at the Library of Congress will open formally to researchers on Feb. 4, on the birthday of the Civil Rights icon. The treasure trove she left behind a collection of approximately 7,500 manuscripts and 2,500 photographs could be a historical boon for generations to come," quoting NBC News.
Read more
– UPDATE: February 3, 2015
"Rosa Parks Archive Reveals Personal Mementos of an Icon"
Read more from NBC News.